Jun 07
Your thoughts?
Read More
May 03
Since part of my purpose  is to steer readers towards helpful stuff, so I'm starting a new feature: A weekly periodic spotlight of quirk-friendly products & services to support your endeavors.  I'd meant to feature 3 different programs this week, but didn't quite have all my ducks in a row (quack?) so I've tightened the focus on every Quirkipreneur's favorite numbers guru,  our own Nicole Fende.
Do you have a vague suspicion that you ought to be doing something business-like with numbers and ledgers and spreadsheets…  but don't know exactly what? This is for you!
Rock Your Profits:

2013 Multi-Platinum Tour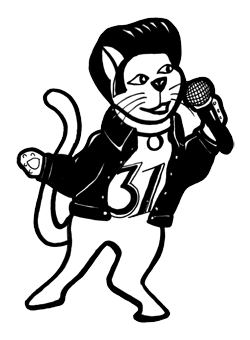 What it is: A quirky, playful-but-practical course on what you should be doing with those numbers, and how to tweak them to make a profit (or a bigger profit)
Who it's from: Numbers Whisperer, Nicole A. Fende. She has all sorts of fancy-pants qualifications & credentials, but it's her laugh that people remember. Well, her laugh and that impressive collection of light sabers.  She's great at putting people at ease, even on the scariest of numbers-topics.
When? The course opens on May 6th, but she's promised me that you can join any time this next week without missing any thing.  The tour runs for 14 lessons and 12 coaching calls. It's pretty in depth, so you'll need to set aside time to do the work, and it's limited to 10 people, so you'll be getting quite a bit of Nicole's personal attention.
How much? $525. And no, that's not very much considering the time & attention you get!
Why I recommend it? I have taken this course, and gave it the (soon to be official) Circus Serene Stamp of Approval.  I learned a lot, laughed a lot, and left the tour feeling far more confident not only in my ability to run a business, but to make it profitable. 
The Alternative? If the course fee takes too big of a bite out of your budget, or know you just haven't got the time to devote to it this month, you might just pick up Nicole's book, How to be a Finance Rock Star (The Small Business Owner's Ticket to Multi-Platinum Profits). You'll get the core information, a taste of Nicole's humorous, playful style, and it's under $20!
So, ready to join the tour & rock those profits?
Reserve Your Tour Ticket ♦ Buy The Book
PS: Those links above? They're probably affiliate links.  That means if you purchase through those links, I'll get a percentage & be able to buy a diet coke or two, or in the case of Amazon links, I'll be able to buy a gumball, probably some time next year.
Read More